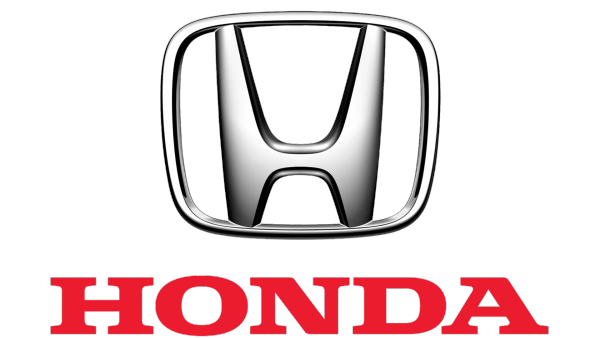 Het Japanse merk Honda is niet alleen gekend omwille van zijn auto's, maar ook omwille van zijn motorfietsen en scooters. Zelfs tuinmachines en robotonderzoekprogramma's zijn bekend terrein voor Honda.
In 2014 stond Honda nog op de achtste plaats van grootste voertuigenproducent ter wereld.
Bent u op zoek naar een nieuwe of tweedehands Honda? Ontdek hieronder alle informatie over het automerk Honda en vind uw favoriete Honda model!
Honda modellen
Honda heeft enkele erg bekende modellen:
Honda Accord
Honda Civic
Honda CR-Z (Hybride Coupé)
Honda CR-V
Honda Jazz
Honda Insight
Honda Jazz
De Honda Jazz heeft drie verschillende uitvoeringen: de Honda Jazz Trend, de Honda Jazz Comfort en de Honda Jazz Elegance. Door een langere en lichtere chassis creëert Honda meer ruimte in de Jazz. Ook de combinatie tussen het strakke design en de vele opties zorgen voor een afgewerkt geheel binnen de Honda Jazz.
Interesse in een nieuwe of tweedehands Honda? Wij helpen u graag verder!